This holiday season we have so much to celebrate!! There are several events planned and would love for you to join us. All of the events will be held in our Family Life Center unless otherwise stated.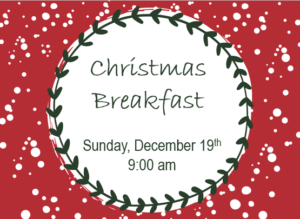 CHRISTMAS BREAKFAST – December 19th at 9 am. This is a time of fellowship and worship at FBC Choudrant. Our men will cook breakfast (bacon, eggs, grits, biscuits, etc.) and we will enjoy a breakfast together followed by a special worship service celebrating the true reason for the season, Jesus Christ.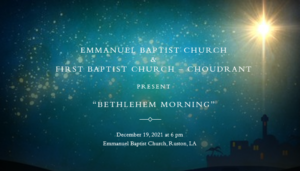 The Adult Choirs of First Baptist – Choudrant & Emmanuel Baptist Church (Ruston, LA) will be joining for a Christmas Celebration presenting Bethlehem Morning. The program will be at Emmanuel Baptist Church (Ruston, LA) at 6 pm with a fellowship afterward. It is going to be a great night of worship and praise telling the story of Jesus.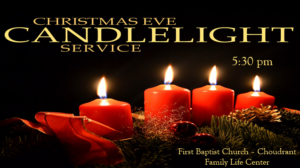 CHRISTMAS EVE SERVICES – December 24th at 5:30 pm. There is something special about a candlelight service and time with family on Christmas Eve. This special service will celebrate the birth of our Lord and Savior. Come and be apart of such a special time this holiday season.